Many women would like the opportunity to raise their kids and work from home. You want to Start a Business from Home? Some would rather work out of the home (WOHMs), I respect both decisions.
Parents make the decision that is right for their family and I am certainly not here to judge.
You want to Start a Business from Home?
So, you are the mom who wants to stay home but wants to a) make some money to be able to afford staying home and b) have enough social interaction to feel appreciated by someone over the age of 7!
Before starting the initial steps into starting a business, you must first consider a few things.
Are you financially able?
Starting a home based business can cost very little in start up costs. For example, when myself and my business partner started Bundles and Buzz, we each set $500 as the maximum investment for our families. We did not have to spend this to get up and going, but having a limit was a motivating decision.
The biggest financial investment can be the loss of income for the time it takes to get running and turning a profit. Beginning a business while still on maternity leave, can be a good option, but is not always available. I would suggest being able to plan for six months without your income.
If your family is not able to do this, perhaps you should consider other options. Starting slow and small, can allow income to come in through your day job, but may be a strain on your family.
The benefit of this is that not only do you still have your regular income, but your business may be able to supplement this, before you outgrow both jobs.
Do you have an Idea you can Monetize?
This is the hardest part for some WAHMs. Sure you want to make money from home, sure you have the skills to do this, but how?
I suggest reflecting on what you are good at. I know it is sometimes hard to state your qualities, but now's the time to do it!
Are you a Seamstress?
Making children's products from your home gives flexibility for a good seamstress. Choose products that you can make well. Start with only a few products and grow gradually.
Stock regularly or do custom orders (blog post on this topic coming). Either option can limit investment and stagger growth.
Are you a Natural Saleswoman?
Consider a retail business. This option has a bit more start up investment. You need to get enough products to encourage customers to shop at your store, without going broke. Sell products you believe in. Even for a natural salesperson, selling something you don't believe in is a challenge.
This option also has the ability to grow with you. Perhaps you could even open a physical store (also called a brick and mortar store) in the future.
Are you the Social Butterfly?
A supplemental income as an Independent Consultant may be perfect. Again, you need to choose something you believe in.  Steeped Tea, Epicure, Pure Romance and It Works are all great options.
The hours of this option may fit in perfectly for you as a mom, or for others may be less than ideal. Many consultants host parties, mostly in the evenings. I am sure this is something that you can make work perfectly for you.
Do you have other Unique Skills?
Beginning your own graphic design site, doing mobile hair cutting, bookkeeping from home are just a few of these options, for the right person. This website can certainly help you get through the 'starting out' phase of becoming your own boss.
Are you a Writer at Heart?
There are many successful career bloggers, who are also moms, at home raising their children. If you are a good writer and have a solid business plan, this is a good option for you.
Bloggers can get free products to review, income from advertising on your site and affiliate programs can pay you for your referrals.
Keep in mind there are many 'mommy bloggers' and having a strategy, a way to stand out and a solid plan is useful if this is a possible business for you.
This list is far from complete, but should give you an idea of directions you can look when you are considering your options and the possibilities.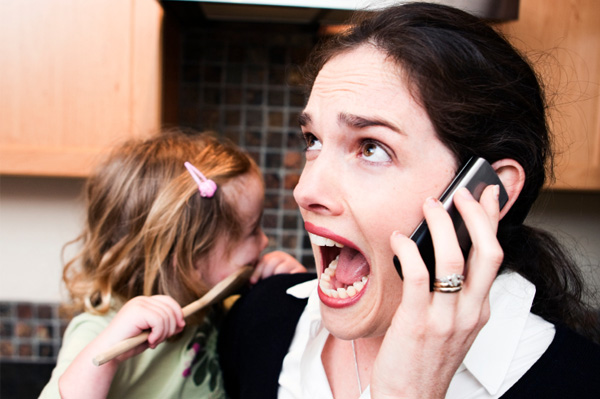 Are you Emotionally Able?
Starting a business is time-consuming. It can literally suck the life right out of you, if you let it. You need to be prepared to spend a fair amount of time setting up
your website and social media outlets, before even getting a sale. You also need to have thick skin. Some people are not very nice.
You must be prepared for constructive and not so constructive criticism. It will take you away from your family, for good or bad. You want to Start a Business from Home?
 What are your thoughts? Are you considering staring a business from home? Can you offer any idea's here? Please comment below. You want to Start a Business from Home?