Summer is usually a rough time when it comes to blogging and to attract traffic.
People just don't seem to be online as much when the weather is nice.
Here are some ways that bloggers can attract traffic to their site during the summer.
Ways Bloggers Can Attract Traffic to Their Site During the Summer
Write your posts ahead of time
If you have a full summer planned, you can still drive traffic to your website by having blog posts that are ready for publishing ahead of time.
Before summer starts, take a couple of hours in the evening each week write several posts at once.
Then, all you need to do is use Hootsuite or other schedulers to automatically post those blogs on the days you tell it to.
Your blog will have fresh content all summer and your readers won't wane.
Schedule your social media updates
Social media sites are among the best ways to attract traffic to your site in summer-time.
The good news is that you don't need to spend hours a day updating your social media sites.
You can schedule these updates with programs such as Buffer and TweetDeck.
If you have a Facebook fan page already set up, you can schedule ahead right from your page.
Optimize your posts for mobile
People are always on the go during the summer months so make it so that your readers can take you with them.
While most people will leave their laptops and tablets at home when they head out on vacation, hardly anyone leaves their cell phones at home.
To make your website content mobile-friendly, you can make your articles scannable with subheadings, use high-resolution images and include podcasts.
Create summer-related content
During the summer months, you want to focus your blog on things that have to do with summer.
This can be anything from keeping the kids entertained all summer to ways to beat the summer heat.
Free eBook download Biggest Facebook Marketing Mistakes –  You are leaving a Ton of money on the table if you make these mistakes. 
Facebook – The World's Biggest And Best Social Relationship Site Just Got EVEN BETTER – And Here's How You Can Now CASH IN Big Time – Click here to Download. 
Free eBook download Twitter Mind Control Secrets for Business – make sure you find out about this breakthrough before your competitors – because if they use this against you – you're toast! 
Twitter Marketing Secrets – Discover How to harness this 18th Century Scientific Breakthrough to This 21st Century Social Media Site and transform your business into a Profit Powerhouse – Click here to Grab Your Copy 
Instagram Dominator 5.0 – The Ultimate Guide to building and marketing your business with Instagram – Click here to download 
Free eBook download Instagram A New Marketing Frontier – Reap your own reward from this Billion-Dollar Deal.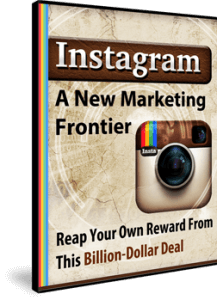 Free eBook download Linkedin Marketing Mistakes – EXPOSED: The Little Known Business POWERHOUSE Most Folks Think is Only For Job Hunters! Download Your Copy Here. 
Transform Your Business with Linkedin – The Biggest Social Marketing Trap of All… How YOU Can Avoid It AND Profit Big Time! Click Here to Grab Your Copy. 
Free eBook download Harness The Power of Pinterest – Send more useful referral traffic than Linkedin and Youtube combined. 
Mastering Pinterest Marketing – This is probably the fastest, surest way to get tons of targeted traffic you'll ever find – Click her to Download. 
Free eBook download Mastering Google Plus Now – how you can cash in before the fur starts to fly? 
Mastering Google Plus Now – Read on to discover how you can ride on the coat tails of this giant to certain victory in the attract traffic wars STARTING RIGHT NOW… Click Here to Grab Your Copy. 
Free eBook download Inevitable Social Media – Social Marketing Myths revealed 
Dominate Social Media to expand your business for higher profits – Click here to download