These are just a few Awesome WordPress Plugins You Should Try.
Choosing the right plugins for your WordPress site can help improve performance and encourage more interaction.
I'm a big believer in only installing the ones that will be useful to you and your blog, so take a look at my list and see what you think.
This is a short list of plugins that have added truly useful capabilities to my site, or solved an actual problem.
So here are 5 Awesome WordPress Plugins You Should Try.
Easy Recipe
This is a WordPress recipe plugin for non-geeks.
I chose this one because it's easy to install and use (hence the name) and displays well on my cooking posts.
It's also print-friendly. The Easy Recipe Plugin works well with Google's Recipe View.
Here's an example of a Honey Glazed Oven Roasted Carrots recipe on my site using the Easy Recipe plugin.
Limit Login Attempts
Spam is not the only thing you will fight as a blogger.
Attacks come in other forms, too, like bruce force assaults with a rapid number of automatic login attempts.
This type of attacks tries to break in your site by sheer numbers.
You can stop this kind of attack by limiting the rate of allowed login attempts (including via cookies) with the Limit Login Attempts plugin.
You can also temporarily block problem IP addresses.
Simple Share Buttons
I saw this one another blogger's site and loved it. Social Warfare lets you add a small row of social media buttons to the top and or bottom of each post or page.
You can customize sizes and colors, as well as which social media accounts you want listed.
Here's an example of Simple Share at the top of one of my recent posts:
WP Super Cache
No blogger wants a slow site that lags in loading. WP Super Cache is a tried and true caching plugin that will help speed up your site's load time.
It works in the background so you don't have to do a thing.
A caching plugin works by saving HTML files and then delivering them from the cache (in other words, using previously loaded data).
Updraft Plus
I installed this highly rated backup plugin after experiencing the ups and downs of changing web hosts two different times.
You just never know when a full backup of your site will come in handy! Updraft Plus can be set to automatically backup and restore your entire WordPress blog, so it will ALL be there when you need it.
Take backups locally, or backup to Amazon S3, Dropbox, Google Drive, Rackspace, (S)FTP, WebDAV and email.
It's all done in the background while you're blogging away.
Which Awesome WordPress Plugins You Should Try have you found most useful over the years?
Please comment below.
Readers that found this article useful took advantage of these free eBooks 
Free eBook download Biggest Facebook Marketing Mistakes –  You are leaving a Ton of money on the table if you make these mistakes. 
Facebook – The World's Biggest And Best Social Relationship Site Just Got EVEN BETTER – And Here's How You Can Now CASH IN Big Time – Click here to Download. 
Free eBook download Twitter Mind Control Secrets for Business – make sure you find out about this breakthrough before your competitors – because if they use this against you – you're toast! 
Twitter Marketing Secrets – Discover How to harness this 18th Century Scientific Breakthrough to This 21st Century Social Media Site and transform your business into a Profit Powerhouse – Click here to Grab Your Copy 
Instagram Dominator 5.0 – The Ultimate Guide to building and marketing your business with Instagram – Click here to download 
Free eBook download Instagram A New Marketing Frontier – Reap your own reward from this Billion-Dollar Deal.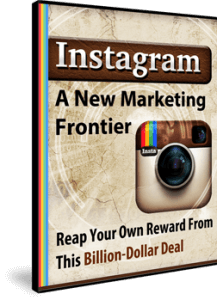 Free eBook download Linkedin Marketing Mistakes – EXPOSED: The Little Known Business POWERHOUSE Most Folks Think is Only For Job Hunters! Download Your Copy Here. 
Transform Your Business with Linkedin – The Biggest Social Marketing Trap of All… How YOU Can Avoid It AND Profit Big Time! Click Here to Grab Your Copy. 
Free eBook download Harness The Power of Pinterest – Send more useful referral traffic than Linkedin and Youtube combined. 
Mastering Pinterest Marketing – This is probably the fastest, surest way to get tons of targeted traffic you'll ever find – Click her to Download. 
Free eBook download Mastering Google Plus Now – how you can cash in before the fur starts to fly? 
Mastering Google Plus Now – Read on to discover how you can ride on the coat tails of this giant to certain victory in the traffic wars STARTING RIGHT NOW… Click Here to Grab Your Copy. 
Free eBook download Inevitable Social Media – Social Marketing Myths revealed 
Dominate Social Media to expand your business for higher profits – Click here to download